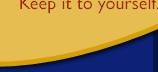 Please be sure to contact us during our business hours for any question you may have. We do offer voicemail if those hours are not convenient for you. We return every phone call we receive.

No Question goes Unanswered!

Office Hours:
Monday-Friday
8:00am- 4:30pm
Phone: (845) 225-5055
Email:




Directions to Putnam Self Storage

Here are just some of the many items
you can store in our storage spaces:
• Lawn Decorations
• Holiday Items
• Cars
• Office Records and Supplies
• Household items and much more!